Louise Foletta
Burnt Hillside, 2009  
ground carbonised wood, iron filings, synthetic polymer and watercolour on primed board
Collection of the artist

These works were created using materials gathered from the burnt landscape in the days after the fires.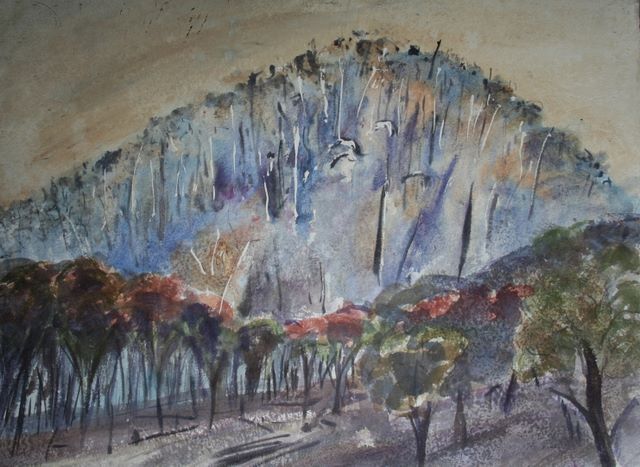 The artist collected the ash and made paint from it, as well as retrieving other burnt remnants, which have also been incorporated into her artworks. The works serve as a reminder of how the landscape looked after the fires, whilst also literally preserving what remained.
After having painted out the fear of the fire experience with the vigorous and colourful flame series, I found the effect of the loss was best conveyed by using the charcoal from the fire. The sombre grittiness worked for me both emotionally and visually. What was so satisfying and surprising was when I worked with these materials and other burnt fragments the images I created paralleled the fire experience, they looked and felt like the burnt landscapes and the crushed feeling within.